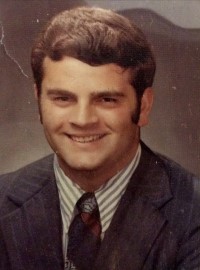 Robert Scott Wright
Jul 20, 1955 – Mar 7, 2002
Obituary: Napa Valley Register, Mar 13, 2002
CLACKAMAS, Ore.
Scott Wright, 46, of Sandy, Ore., died unexpectedly at Kaiser Hospital March 7. He was born in Vallejo to Roy R. and Barbara H. Wright. He was twin to Jon Wright.
When his children were in high school, Scott enjoyed fund raising for their various international trips. Since 1998 Scott has owned and operated Servicemaster of Gresham with his wife, Carol, who survives him.
In addition to his wife, he is survived by his parents, Roy and Barbara Wright of Gresham, Orel, two sisters, Diane Wright of Vancouver, Wash., and Judy Good of Gresham; two brothers, Fred Wright of Gresham and Jon Wright of Concepcion, Chile. Also surviving him are his four children, stepson Joshua James of Vancouver, Wash., Will Wright of Vancouver, Wash., Cherilyn Wright of Portland, Orel, and Krystal Perry of Sacramento. Scott had six grandchildren, numerous nieces and nephews, several great nieces and nephews and a host of friends.
The funeral will be held Saturday at 10 a.m. in the gymnasium of Hollydale Elementary School, 505 SW Birdsdale in Gresham. Interment will be at Forest Lawn Cemetery in Gresham.
Visitation will be Friday from 10 a.m. to 7 p.m. at Bateman Carroll Funeral Chapel, 520 W. Powell Blvd., in Gresham, OR 97030.