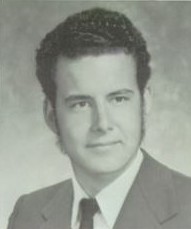 Aug 04, 1955 – Aug 01, 2004
Obituary: LA Times, Aug 12, 2004
Dan C. Knapp (48) of Grove City, Ohio, passed away suddenly on Sunday August 1, 2004 at his home.
Dan was born and raised in Napa, CA, graduating from Vintage High School's first commencement in June 1973. Following graduation, he attended and graduated with honors from Napa Valley College, and then went on to receive his biblical doctorate from Simpson Bible College in San Jose, CA in 1977. After graduating, Dan served on the mission field, in Thailand as part of Christian Missionary Alliance Church's out reach. He also pastored numerous churches, in various capacities, all over California.
Dan was the Executive director of the Capital Area Humane Society (CAHS) since January 2002. In his 2-1/2 years of leadership at the Society, he has used as his strongest guide the organization's singular mission of working to eliminate the cruelty, abuse, neglect and abandonment of animals. Dan also served as chief Humane Agent of the CAHS, and was empowered under Ohio revised code to carry out his duties in this capacity. Prior to his move to central Ohio, Dan held the position of General Manager of the Los Angeles Department of Animal Services, appointed by Los Angeles mayor Richard Riordan in 1998. His career in animal services spans 15 years. It was one built upon a deep and personal devotion for the world's most vulnerable and precious creatures. Whether it be Executive Director or General Manager, no professional title compared to the one bestowed upon him by grateful friends of the CAHS. To many Dan was a specialist in the changing of lives through his deep and unconditional love of animals. He also served with the Humane Society of Sonoma County in Santa Rosa, as Executive Director prior to assuming his duties in Los Angeles.
Dan is survived by his children Noelle and Joshua Knapp of Grove City, Ohio, his father Clyde E. Knapp, his brothers Ross E. Knapp and Roger A. Knapp, his devoted and special aunt and uncle Betty June Knapp and Clarence E. Knapp Jr., all of Napa, CA, uncle Ray A. Foshee of Windsor CA., and many numerous aunts, uncles, cousins as well as many, many loving and devoted friends. He was predeceased by his mother Helen in 1998.
Friends are invited to attend the funeral services at 1:30 p.m. Friday August 13, 2004 at the Chapel of Richard Pierce Funeral Service, 1660 Silverado Trail, Napa, CA, with Napa's Law Enforcement and Fire Chaplain Lee Shaw officiating. A private interment will take place at Tulocay Cemetery at a later date. Following the funeral services, there will be a private gathering for the immediate family only. In lieu of flowers, the family has requested to please send contributions and donations in Dan's memory to the Humane Society of Napa County, P.O. Box 695, Napa, CA 94559.