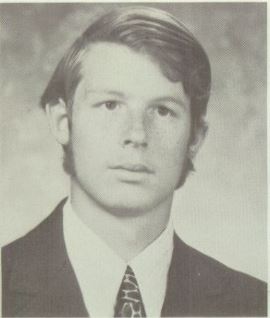 Dec 21, 1954 – Aug 13, 1996
Obituary: Napa Valley Register, Aug 20, 1996
PORTLAND, Ore. – Gregory E. Bingham, 41, born, reared and educated in Napa, passed away Aug. 13 at University Hospital South while awaiting a liver transplant.
The Napa High graduate and Napa Community College attendee was a real estate salesman and also a tour guide for Napa County wineries. In 1993, he moved to Oregon.
A very gentle and sweet man, Greg had a great love for music, drag racing, fishing with his middle daughter and his motorcycle. He was a member of the Cascade Blues Association and, enjoying everything around him, he had a real zest for life!
Greg is survived by his daughters, Kelly M. and Lisa K. Bingham of Portland, and Jennifer A. Bingham of Napa; parents, James and Billie Bingham of Napa, fiancée, Jackie M. Blodgett of Oregon City, Ore., sister, Linda L. Stevens of Concord; brothers, Donald J., Barry Al, and Kevin D., Bingham, all of Napa; and several nieces and nephews.
A rosary and vigil service will be held at 2 p.m. Friday at Richard Pierce Funeral Service, 1660 Silverado Trail, with the Rev. Father Robert Castro officiating. Private inurnment will be at St. Helena Cemetery. No visitation is planned at the mortuary.
Greg's memory would be enhanced by others becoming involved in the organ donor program.
In keeping with Greg's concern for the homeless, memorial contributions may be made to The Table, in care of First Presbyterian Church, 1333 Third St., Napa, 94558, in lieu of flowers.