DATES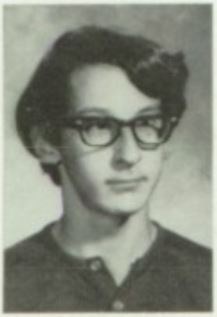 June 13, 1955 – Apr 30, 1977
Obituary: Napa Valley Register, May 02, 1977
James Henry Craig, 21, of 2186 D Parrish Drive, died early Saturday morning as the result of a fire at his home.
Mr. Craig was born in Greensburg, Pa., on June 13, 1955. He came to Napa when he was six months old and attended Snow and Salvador elementary schools, Redwood Junior High School and Napa High School. He graduated from Vintage High School in 1973.
He was married to the former Connie Juanita Dipp in Reno, Nev.
He worked in landscaping first with the state division of highways in Vallejo and later for the City of Napa street maintenance department.
Survivors include his wife, Connie of Napa; his parents, J. Henry and Koleen T. Craig of Napa; two brothers Peter and Ben Craig, both of Napa; three sisters, Amy, Kayte and Kelly Craig, all of Napa. A great-grandmother, Mrs. Delcia Suttle of Napa and two grandmothers, Mrs. Kathryn Tice of Sacramento and Mrs. Merle Craig of Pennsylvania also survive.
Friends are invited to attend funeral services at 10 a.m. Tuesday at Treadway & Wigger Funeral Chapel with the Pastor A. Geoffrey Ratcliffe of the Napa Seventh-day Adventist Church officiating.
Interment will follow at Tulocay Cemetery. Pallbearers will be Phillip Rusin, Don MacVitie, Earl Grzelek, Ron "Skipper" Swim, Charles Crandall and Dick Mendez, acting.