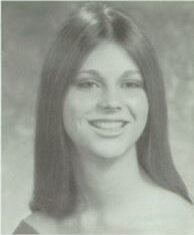 Mar 15, 1955 – Jan 13, 1995
Obituary: Napa Valley Register, Jan 15, 1995
Diane Susan Forsey passed away Friday, January 13, 1995, at a local hospital following a long illness. She was 39.al following a long illness. She was 39.
Diane was born in Milwaukie, Wisconsin. She worked as a Data Entry Operator at Sutter Solano Medical Center for eight years. She enjoyed being a mother and a wife and going to Disneyland.
Diane is survived by her husband John and their son Jeremy and daughter Danielle of American Canyon; her father and mother Otto and Marion Draeger and sister Denise also of American Canyon. Diane is also survived by her brother Richard Draeger, his wife Melinda, and their daughters Kaylin and Cassidy all of El Dorado Hills; another sister Linda Messer, her husband Mike, and their children Stephanie, Phillip, Helena and Michael of Vacaville; her grandmother Lena Clark of Napa, and her mother-in-law Eileen Forsey of Napa.
Visitation will be Tuesday, January 17, 1995, from 4 to 8 p.m. at Napa Valley Memorial Park Chapel, 2383 Napa-Vallejo Hwy., Napa. Funeral services will be held Wednesday, January 18, 1995, at 1 p.m. with Pastor Marshall P. Stevens of Calvary Baptist Church of American Canyon officiating.
Diane wanted to encourage everyone to be tested for the bone marrow donor list. Contributions may be made to the Leukemia Society of America.