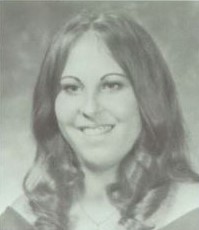 Nov 11, 1954 – May 06, 2002
Obituary: Napa Valley Register, May 09, 2002
VALLEJO – Melba Diane Appleyard, 47, died of cancer May 6 at Kaiser Vallejo Hospital. She was born Nov. 11, 1954, in Marysville and attended high school in Oroville and graduated in 1973 from Vintage High School.
She married her husband Jerry in October 1979 and they owned and operated Santa Rosa Pest Control for several years. Most recently she had been employed at the California Veterans Home in Yountville. Diane enjoyed the simple things in life – cooking for her family and friends, taking walks in the park, rides to the beach and horseback riding.
She is survived by her husband, Gerald (Jerry) Appleyard, daughter Leanne Appleyard and son Ryan Appleyard, and a grandson, Anthony Guzman, all of Napa; two brothers, Gaile Fry and his wife Shirley, of Napa and Duane Fry and wife Patty of Redding; and numerous aunts, uncles, nieces and nephews. She was predeceased by her parents Artie and Juanita Fry.
A private memorial service will be held for family and friends May 19 at 10 a.m. at the Tulocay Cemetery Chapel. Her close friend, Pastor Becky Lara, will officiate.
Arrangements were under the direction of the Struble Family Funeral Services, Vallejo.
Donations are preferred to the Leukemia/Lymphoma Foundation.