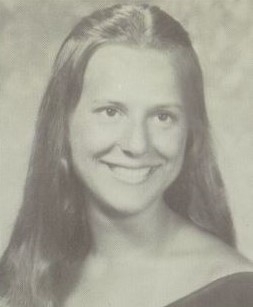 Nov 08, 1955 – Oct 26, 1980
Patricia Ann Hard, a native of Napa, died Sunday following a lengthy illness.
Miss Hard was born in Parks Victory Hospital November 8, 1955. She graduated from Napa High School and Napa College and attended Chico State University.
She enjoyed all outdoor sports, especially snow and water skiing. She loved swimming and taught it for several years at the local junior high schools.
Survivors include her parents, Robert and Beverly of Napa; her sister, Kathryn of Napa; her brother James who is a school teacher in Missoula, Montana; two grandmothers, Adeline Cummings of Vallejo and Dorothy Bearden of Palmdale; and numerous aunts, uncles, and cousins.
At the request of Miss Hard, no services were held.